All Organizations are at Risk From Cyber-Threats
… the threatscape is growing.
trillion in annual cyber losses by 2021
cybersecurity unemployment rate
cybersecurity jobs are currently unfilled
Executive Management is ultimately accountable for losses and cannot delegate the due care responsibility.
FortMesa is Proud to Introduce
FortMesa's CyberMarshal 

is Your Organization's Deputy CISO
We solve the cyber-security labor and skills gap in your organization with a reactive machine-based intelligence which reports to you.
No Training Requirement
Use your existing team to staff the risk management process.
Protect Against Cyber Loss
Use proven methods to manage most information security risks.
Earn Public Trust
Make a public commitment to security and share it others.
What is CyberMarshal?
FortMesa's CyberMarshal is a machine-based intelligence which melds your organization's existing human intelligence with a knowledge-based expert system built to manage your security program.
Defend Yourself Without Specialized Labor
We've engineered CyberMarshal to help you manage risk and improve security outcomes in a way that does not require specialized cyber-security labor or training.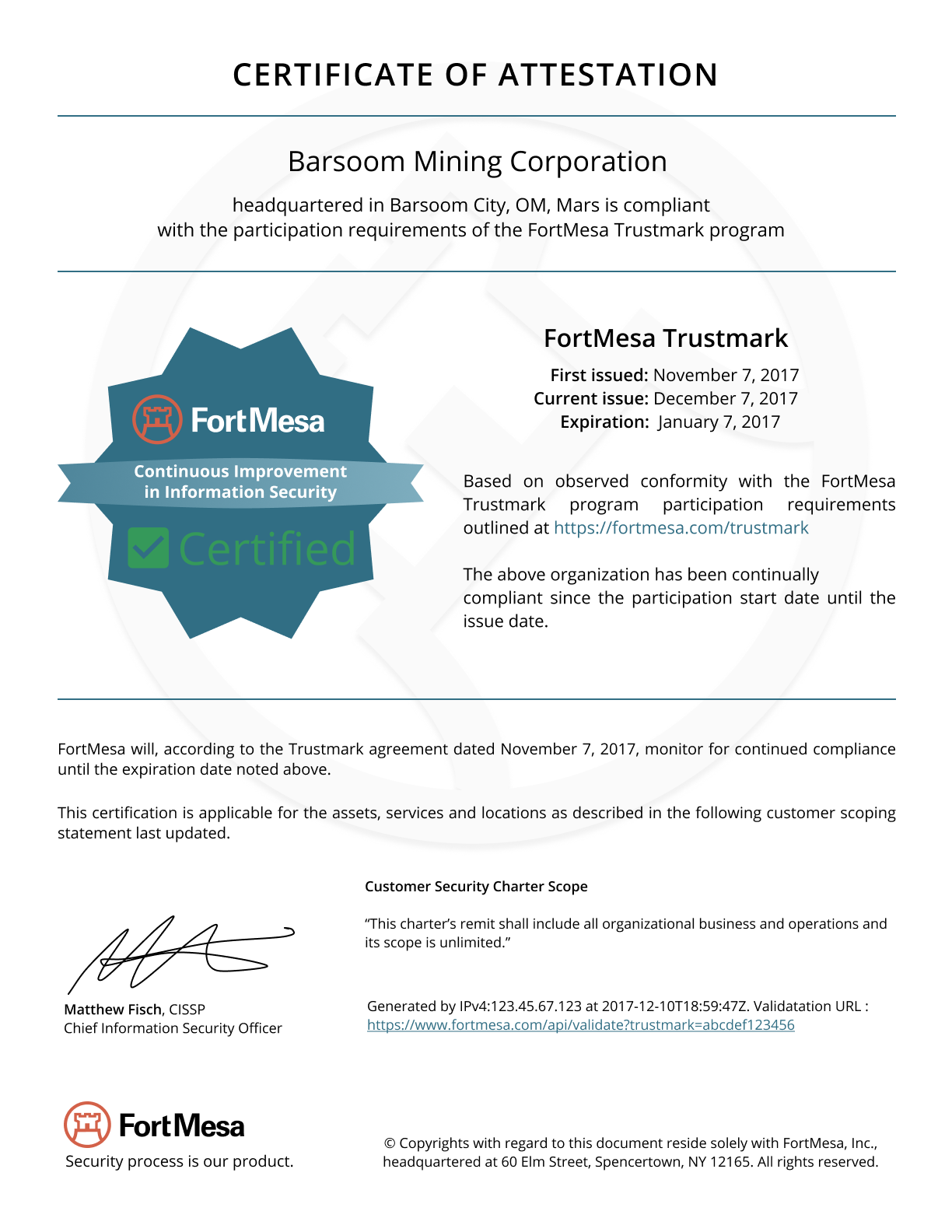 The FortMesa Trustmark
Use the FortMesa Trustmark to communicate trust to your customers and other stakeholders. Embed our badge in any webpage or application, or distribute a Certificate of Attestation to demonstrate a highly developed security posturing.